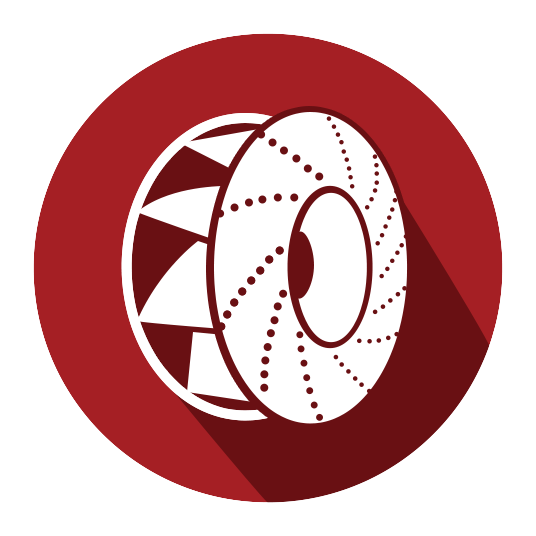 Fan Technology is a core competency at BAS
X

Solutions

Over the years the BASX Solutions team has been responsible for numerous technology breakthroughs that shaped the way fans are used in HVAC. Advancements in efficiency power quality and acoustic operation are at the front of every design iteration. Going beyond the fan impeller, research is carried out on motor and drive design to define a product that performs at the highest level. This single-minded approach to fan technology differentiates BASX Solutions as a leader in total system solutions to HVAC needs.
Improving Efficiency and Performance at BASX Solutions:
Since 2020, BASX Solutions has collaborated with Infinitum Electric to provide the best fan technology for clients large and small. BASX Solutions has integrated the Infinitum Electric motors into the fan array to improve efficiency and enable smaller, lighter and quieter designs. The design and unique form factor provide for a system that reduces maintenance and service labor while improving equipment lead times.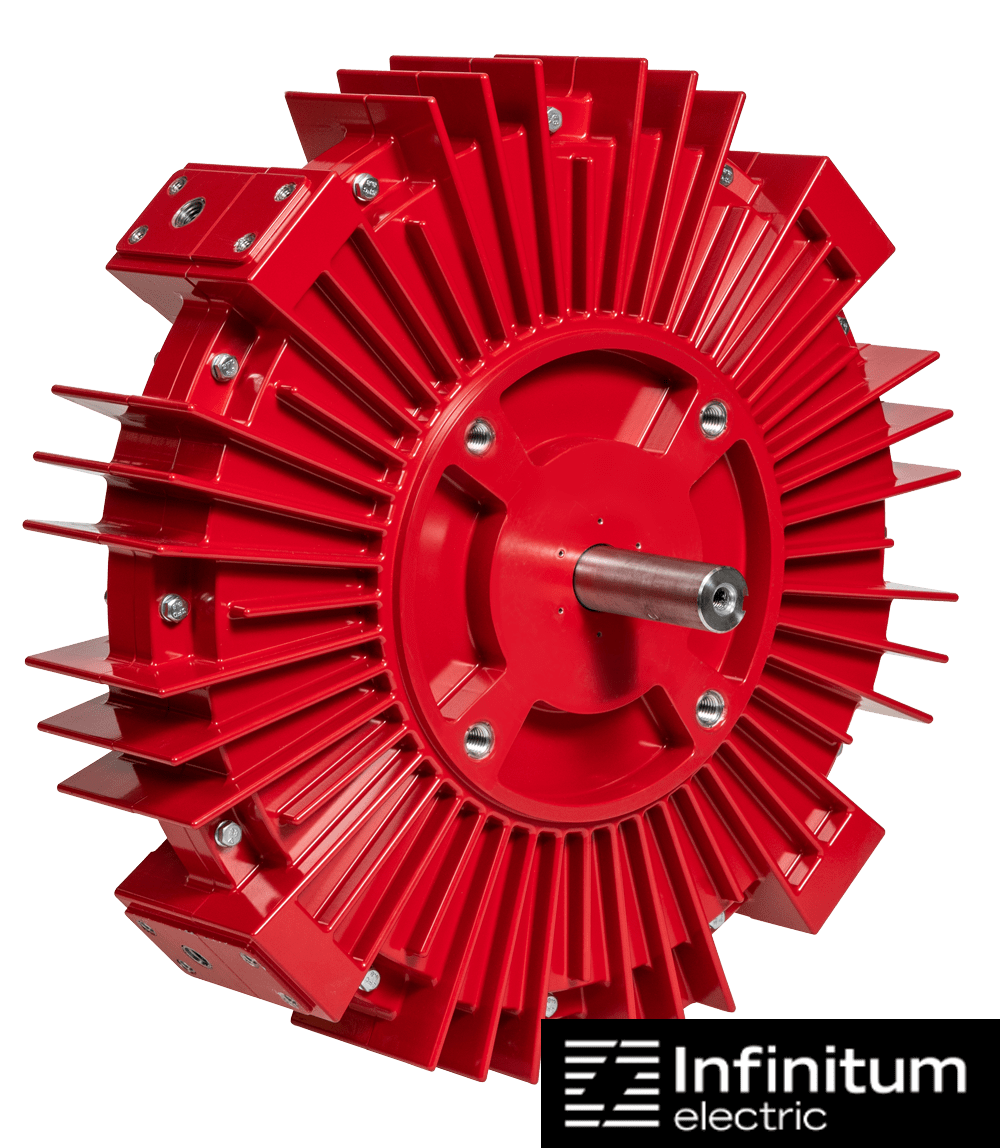 EFFICIENCY WHERE IT COUNTS
When comparing the effciency between motors and drives, HVAC equipment typially does not operate at Full-Load conditions throughout the year. To realize the HVAC equippment's full energy savings potential, it is critical to look at part load performance.
5HP Cooling Fan
Run Hours 8,760
Kilowatt Savings 1,699
Money Saved @ $0.26/KW $441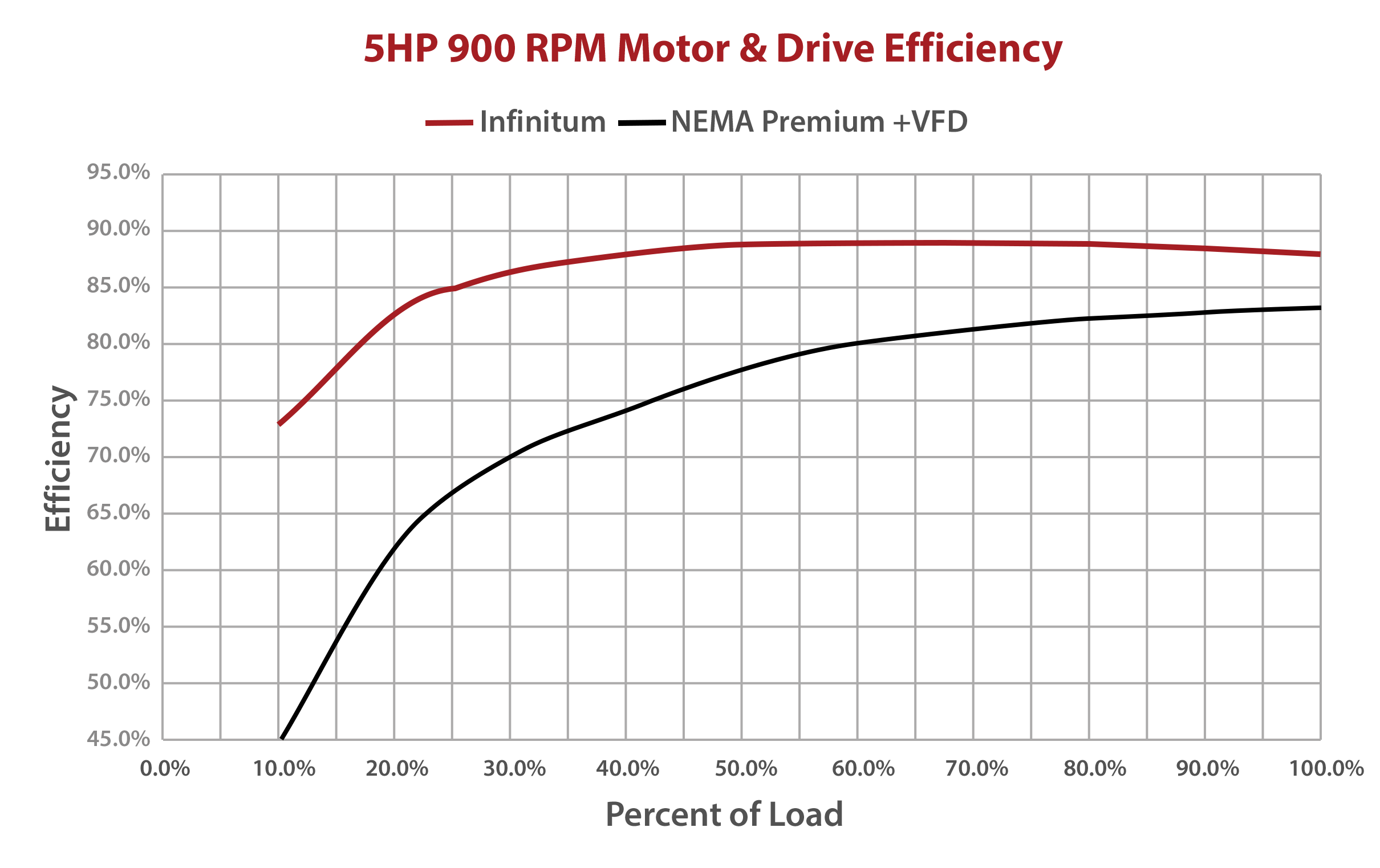 *BIN analysis calculated from 20-year extreme cooling load data *Drive and Motor efficiencies taken from WEB W22 motor data sheets and DOE Motor Systems Tip Sheet #1
Infinitum Electric motors work with BASX Solutions fan arrays to improve efficiency and enable smaller, quieter designs.
Infinitum Electric sat down with BASX Solutions Co-Founder and Chairman, David Benson, to discuss:
Total system efficiency
Space-saving design
Reduced motor acoustical signal
Infinitum Electric's USA-based Support

Jeff Fehr, Director of R&D with BASX Solutions talks about how the design and unique form factor of the Infinitum Electric motor helps BASX design better fan arrays while reducing labor and lead times.
How to take advantage of IE's unique form factor
Full PLC Integration (no keypad required
Total system efficiency
Advantageous lead times
Significant weight reduction
The BASX Solutions Advantage
It begins by listening to you, our customer. We'll identify your needs, innovate the approach, application and methods to better create a custom engineered solution to your requirements that outperforms conventional systems. BASX Solutons draws on the knowledge base from an experienced team from every sector of industry, whether your needs cover Commercial HVAC, Data Center, Cleanroom or Seismic needs, each BASX product stands alone against the industry standard.
BASX Solutions Fan Filter Units are typically used in place of a conventional recirculating air unit due to space height restrictions and are often installed in a ceiling grid system or suspended from a support structure. Recirculated air is purified through a prefilter installed on the top and blown through a HEPA or ULPA filter into a cleanroom.
BASX Solutions is a manufacturer of custom engineered products catering to healthcare, military, high tech and construction fields. BASX Solutions offers a wide range of product offerings tapped off the immense experience the core team has gained as captains of industry in the engineering and high-tech manufacturing fields. Each product stands alone against the industry standard through BASX Solutions fusion of key fundamentals with innovative design, technology and application approaches.