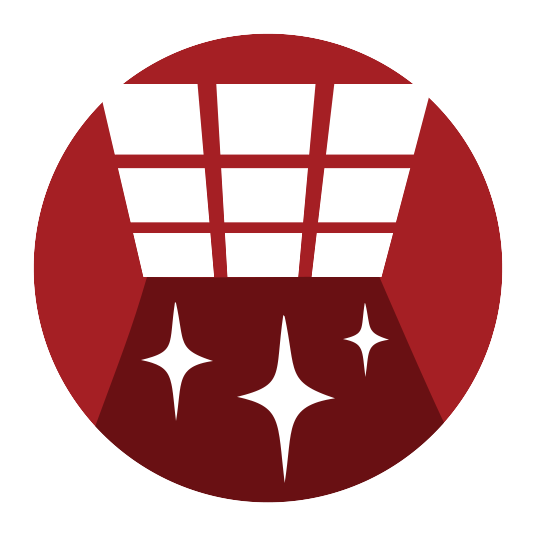 With over 25 years in custom cleanroom design and manufacturing for some of the most important bio-pharmaceutical, semiconductor and medical device companies in the world, BASX Solutions has the experience you can count on to deliver cost-effective solutions that are energy efficient and maximize cleanroom effectiveness.
BASX Solutions offers a wide range of custom designed solutions to meet your cleanroom environment specifications, from Grade A and B to Class 1 to 100,000.
Unique Uni-Grid load-bearing, walkable ceiling system can span up to 40 feet without the need for additional down posts.
Baked polyurethane powder coat finish ensures non-outgassing components with a hard-shell finish that will withstand frequent cleansing and will not contaminate your process
Cleanable surfaces.
Truly modular design with ultimate flexibility in materials and configurations to meet performance and budget requirements.
Fast, easy assembly to get you up and running as quick as possible, and the ability to expand or modify as your needs grow.
Class 10 to 100,000 and USP 797 capable.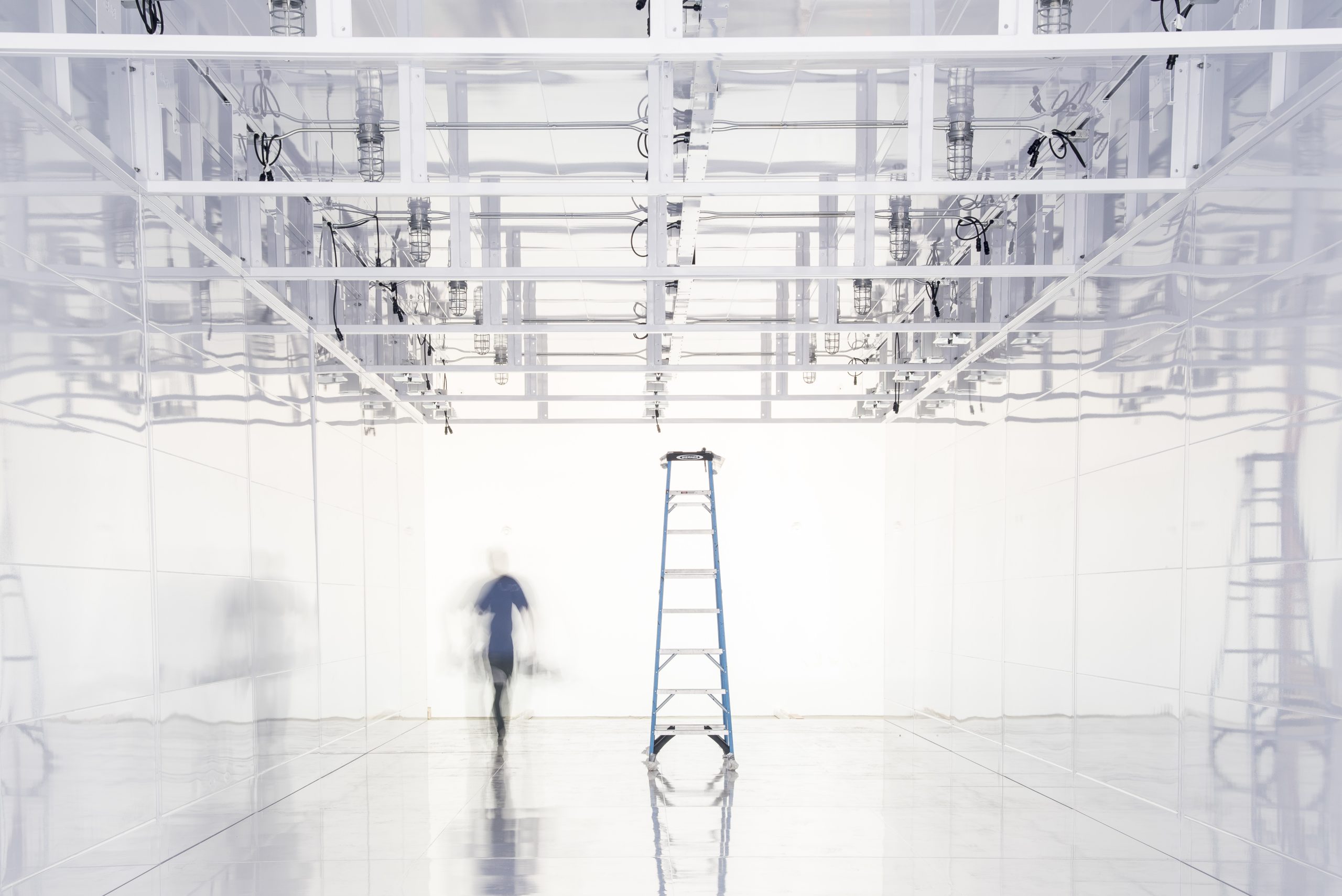 All modules fabricated at the factory
Comes complete with fire protection and lights
Installation time, manpower, and cost are reduced compared to a traditional stick-built system.
LED and T-5 Lighting Options
Available as top load, bottom load, stainless steel or aluminum.
Wall location isn't determined by tear-drop lights, they can go anywhere, below lights, filters, and grid.
Plenum modules eliminate the need for ductwork while reducing the overall static pressure. Plenum modules utilize the flush ceiling grid, integrated lighting and fire protection.
Able to withstand high point loads with minimum deflection, BASX plenums are able to support recirculation air handlers, live loads and other accessories. Maintenance access to fan modules is made easy via walkable access. Multiple plenums may be served by single air handler with shared air openings.
Provides direct support for recirculation air handlers
Plenum module eliminates the need for field built plenums
Shared air openings to adjacent plenums
Plenum modules are suspended from structure or custom floor mounted support structure can be provided
Plenum modules are available in sizes upto 8' x 24'
Fan powered plenums are an ideal solution for cleanspace areas that have confined ceiling spaces or have no available ducting to a remote fan or air handler.
Provides redundancy in the system
Available with complete control system. Control from a PC with interface to building management system.
Available with handheld controller to individually set and control fan/motor speed.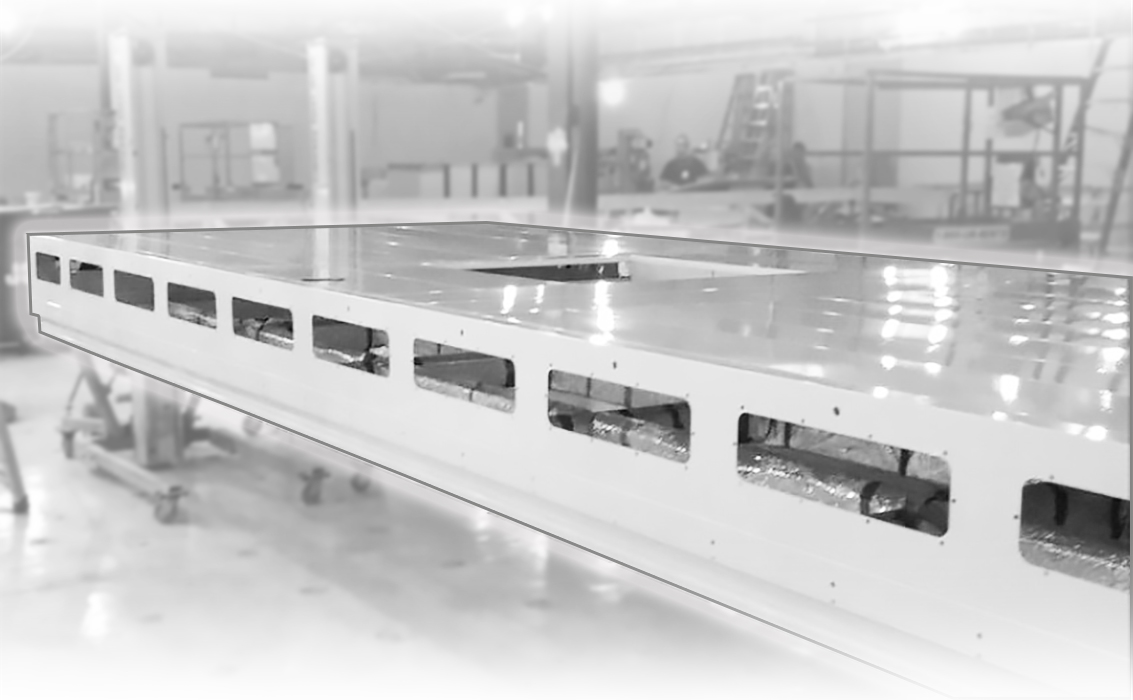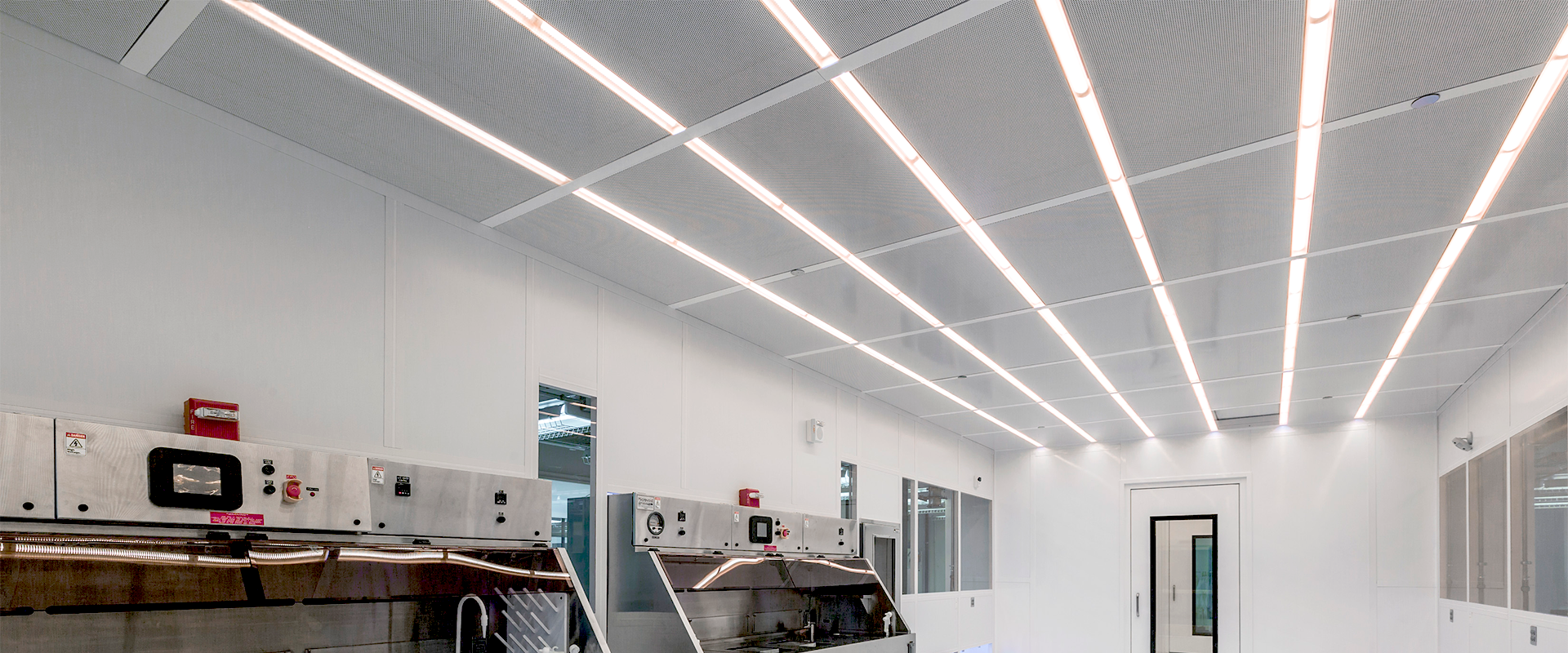 Bottom Load Flush Ceiling Systems
BASX Solutions offers a flush ceiling system with a Bottom-Load Flush ceiling. This extrusion is suited for applications where the space above the ceiling grid is limited and where the application calls for the filters to contain gel rather than the ceiling grid.
Top Load Flush Ceiling Systems
BASX Solutions offers a flush ceiling system with a Top-Load Flush ceiling. This extrusion enables you to load filters, fan filter units, or blank pans up through the grid and sets down onto a gasket or gel seal.
Whether your needs cover semiconductor or life sciences mission critical applications, BASX make up air handlers, recirculation units and fan filter units are custom designed and manufactured to withstand the harsh chemicals in your demanding environments.
Construction Features:
Indoor or outdoor cabinet construction
All welded, heavy-duty structural channel iron frame with lifting brackets
Steel, aluminum or stainless steel cabinet
Anti-microbial/anti-corrosive construction
Foam panel, hybrid foam panel and fiberglass insulation
Anti-skid and diamond-plate floors
Powder coat finish to your specification for all cabinets, roof, base, and interior partitions and doors
And more...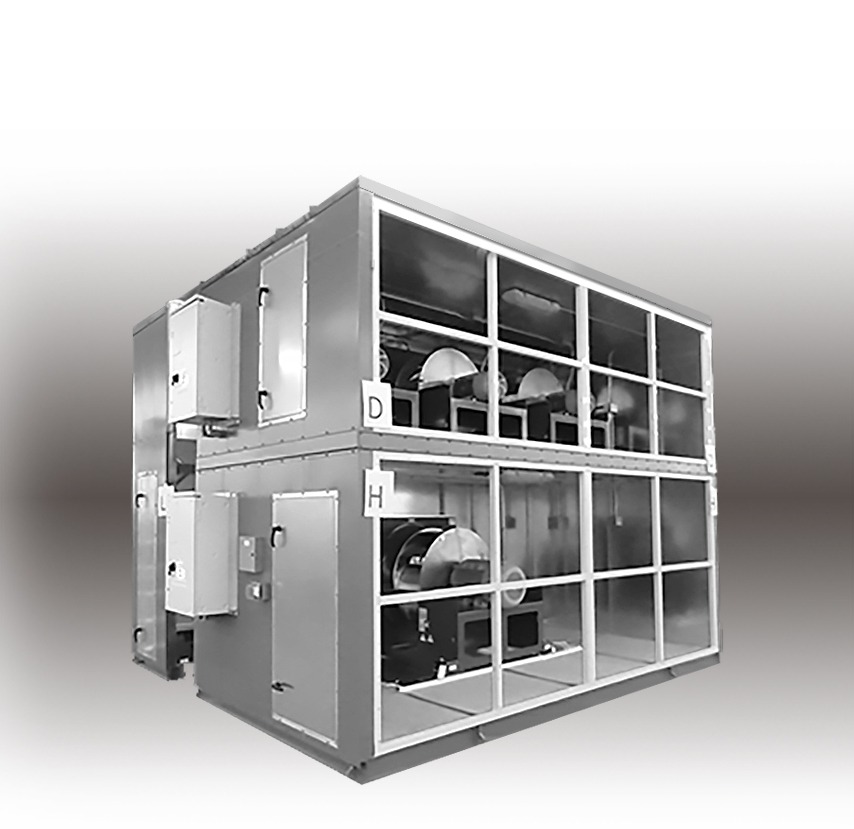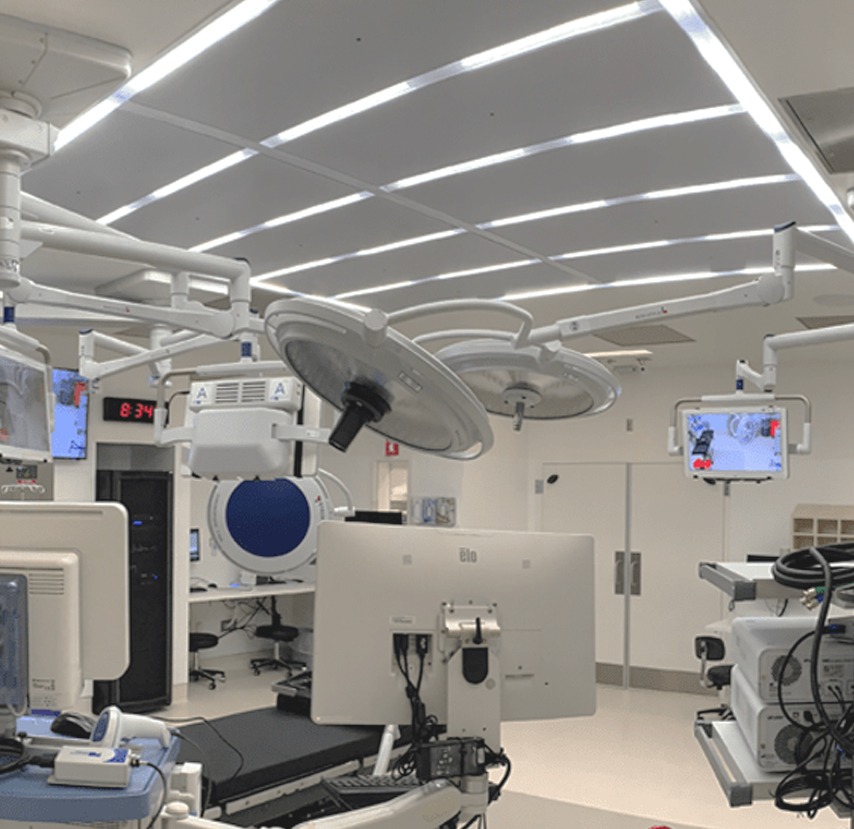 Heating, cooling, and air quality are standard necessities for any building. However, in hospital, lab or pharmaceutical settings, clean conditioned air is vital to the health and safety of patients and staff who are far more exposed to impurities and at risk of contagious diseases. Controlled ventilation and air distribution is key for airborne disease prevention. Infection control is important to both patients and staff to prevent unnecessary transmission of diseases and avoidance of serious liabilities to hospitals.