Data Center HVAC Solutions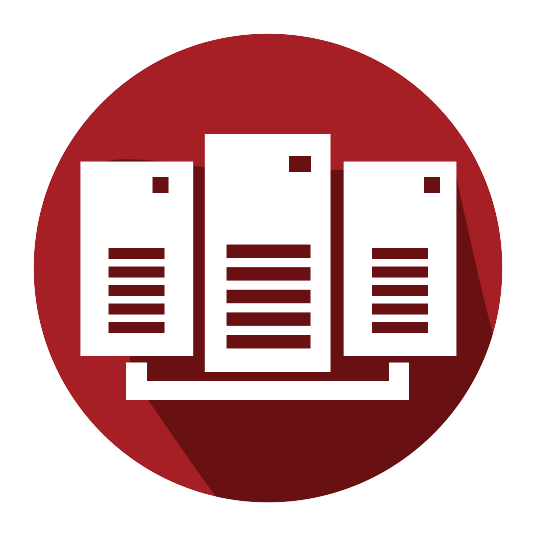 Keeping efficiency at a maximum and operating cost at a respectable level are the main concerns for any data center facility. Whether you are looking to take advantage of "free cooling", scalable solutions, split or packaged units, BASX Solutions carries a wide range of products to meet your demanding needs.
Quality performance of technologic equipment is only possible when safe and exact air handling conditions exists. Facilities such as data centers are reliant on and extremely responsive to tempered air control and regulations. Precise settings make it possible for sensitive spaces to operate without mechanical failure due to inadequate cooling systems. This physical environment is crucial for equipment to work correctly and reliably.
With our extensive experience in the Data Center market for Multi-Tenant facilities, BASX Solutions can provide a custom designed system for your unique and varied climate needs that will operate reliably and within all operating conditions. BASX Solutions understands the need for low maintenance equipment that is quickly deployable, sized for a small footprint while keeping upfront equipment costs down.
BASX Solutions can provide fast implementation of custom designed cooling systems for the latest computer processor and storage devices to meet the needs of all environments and climates. Whether it's an Evaporative Condenser, DX Refrigeration system or Heat Exchanger, every component is selected and designed for a specific application taking into consideration the resources available in the environment. BASX Solutions will design an economical cooling system based on the location size, scalability and load density providing effective solutions that are reliable, flexible and secure.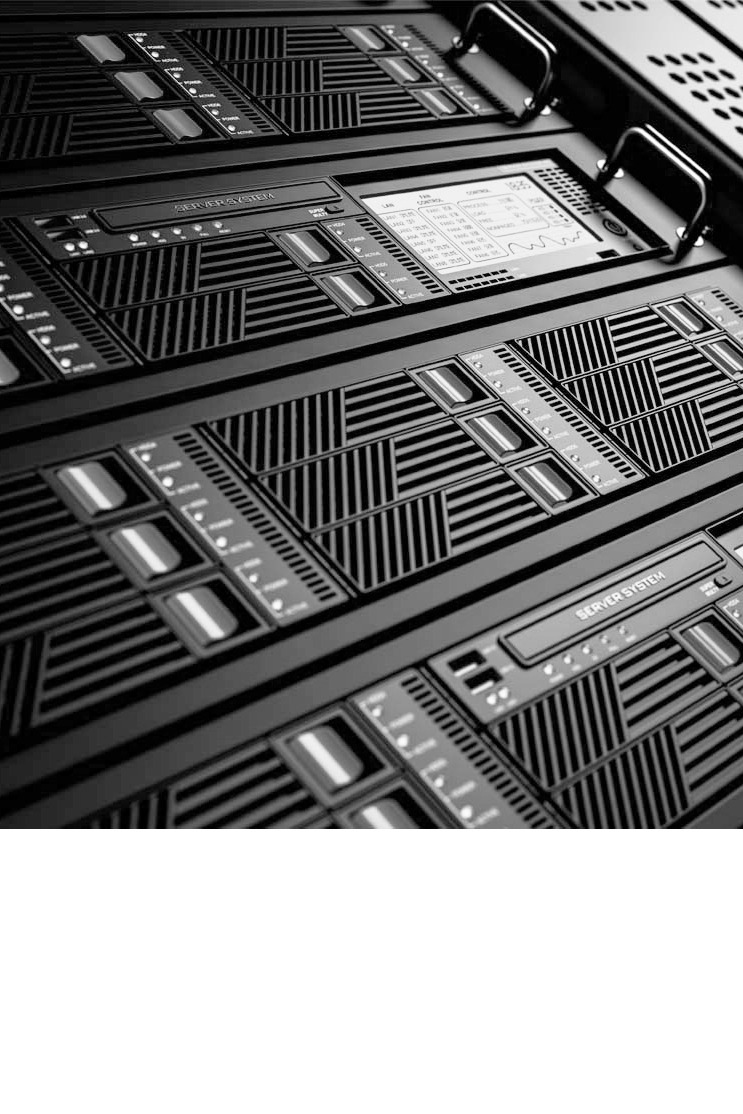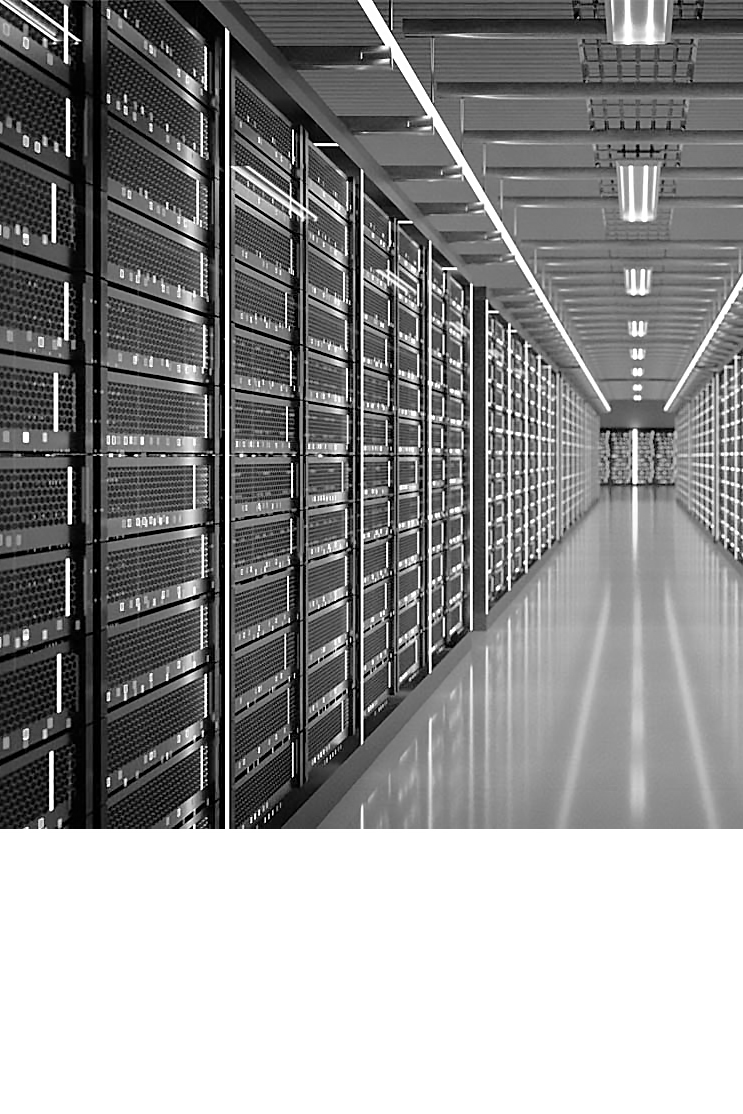 Enterprise & Hyperscale Solutions
BASX Solutions understands the unique design requirements of Enterprise & Hyperscale Data Centers and will provide innovative design solutions to meet your specifications. We understand the need for high efficiency solutions that are energy and natural resource conscious and are able to ensure reliable operations and flexibility to easily handle changes in equipment density.
High efficiency / Total Cost of Ownership Conscious
Open to innovative designs
Flexible future proof design / Density change flexibility
Low Environmental Impact
Reliable operation
Small equipment footprint
Modular Data Center Solutions
Perfection and excellence in customized design. BASX Solutions has the ability to create something unique and completely original for your data storage center.
A result of custom designed HVAC solutions are safer and more reliable operations due to the following contributors:
Efficient use of energy. Custom solutions that are designed specifically for your data center will save the energy that might be used by a standard cooling system.
Specific needs and requirements of your data center. Each and every data center space will have its own challenges to face in regards to the size and amount of space available, the abundance of sound, and many other factors.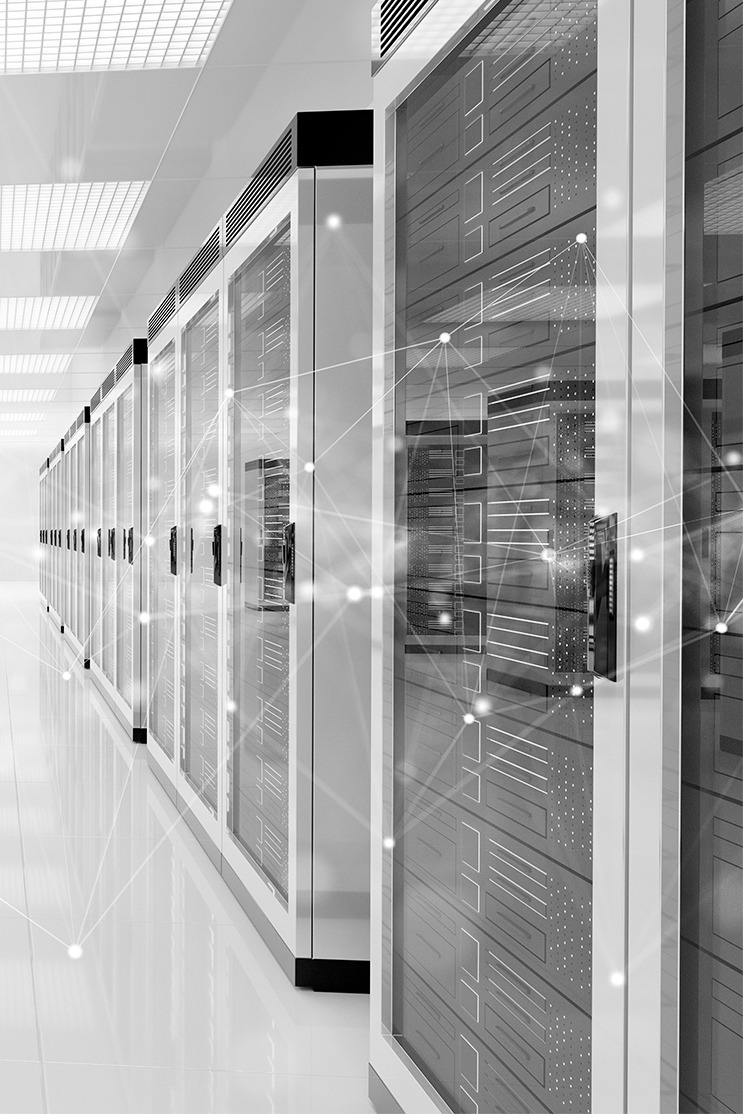 Whether your needs cover biotechnology, data center, semiconductor, pharmaceutical or any other mission critical application, BASX air handlers are custom designed and built to improve your overall facility performance – better energy savings, improved air quality, maximal comfort for your occupants.
BENEFITS:
Maximize Floorspace for Server Cabinets
High-Capacity Airflow
Evenly Distribute Air in Cold Aisle
Low-Approach Coils use Less Chiller kW
Ultra-Quiet
BASIC PERFORMANCE DATA:
12, 14, 32 Ton Options+
600 CFM/Ton+
EC or VFD Plenum Fans
0.065kW/Ton Power Draw++
+ Since CMS builds 100% custom cooling systems, larger, higher-capacity units can be made.
++ Compare to ~0.5kW/ton for a standard cooling unit picked out of a catalog.
Chilled water overhead units have been made in 8 foot and 10 foot lengths, approach of 5-6 degrees and the fan kw is approximately 2% of IT load.